If you want to learn how to play the cello, there are a number of supplies you will need to to get started.
So you want to learn how to play the cello? Superb choice!
The cello is the instrument which has an alluring, magical quality and can touch the soul with it's velvety tone and rich vibrations.
Many cello teachers and performers claim the cello is the instrument which is the closest in timbre to the human voice, and therefore we mortals can identify with it on deep physical and emotional levels.
It's no wonder a lot of adults want to learn to play the cello! 
To begin your journey, prepare yourself by acquiring all the necessary supplies you'll need in order to learn the cello effectively & methodically from the onset.
With four decades of teaching and about a zillion performances in my pocket, I can honestly say that I have experimented with most of the gadgets available for the cello.
With that said, let's go over the basics of what you'll need to achieve success. You'll find everything in the list below followed by a detailed description of each of the items.
Cello Supplies (Items) You Must Have to Learn Cello:
Cello
Bow
Case
Rosin
Music stand
End pin holder
Notepad
HB pencil (soft, dark lead)
Cleaning cloth
Tuning/metronome app
In-person lessons OR
A great online course
Additional Supplies Needed to Learn Cello:
Cello stand
Pin stripping
Stand light
Instrument cleaner
Peg dope
A second set of strings

Lets break all those supplies down:
To start with, you will (of course) need a cello. The quality of the cello is THE single most important part of the process. If you are tempted to make a quick search on Amazon and buy the prettiest one you see, I urge you to slow down.  The cello is the item which will keep you motivated, or the object which will cause you the most frustration and perhaps even some tears.  Gotta get this part right.
If you've been gifted a cello by Great-Aunt June, the first thing you have to do to take it to a local luthier (most good string shops have an in-house luthier) and give it a good check-up.
Are there any cracks?

Is the fingerboard in line with the bridge?

Is the bridge warped?

Are the strings still fresh?

Does the endpin stay in place?

 
These are some of the things your luthier will check for, and and she/he will make recommendations on what you need to do to get it in proper playing condition. 
On the flip side, if you were NOT gifted a cello, or you didn't unearth one from the back of the storage closet, but you NEED to locate one (yet you have NO clue where to go) you should do one of two things; 
1) Rent from a local shop or
2) Rent from an online shop.
Notice the key word there was "rent". Don't buy.  Not yet, anyway.  Wait for another time do that – like when you know with more certainty that you REALLY want to continue, or when you have a better understanding of what exactly it is you should be looking for.
But lucky you, most rental companies have a rent-to-own option!  If you live in a city with a good local music store, find out if they know and truly understand stringed instruments (not guitars, but rather violins, cellos..) If they do, you will be in good hands.
If you want to rent from a quality online rental company, my favorite online string retailer is is Shar Music: https://www.sharmusic.com They KNOW their stuff and they have a very nice selection of rental instruments.
Additionally, when you rent the cello, the bow should be included in the package deal.
Check to make sure the bow has fresh hair and that the tightening screw works such that the hair can be tightened and relaxed easily (as you will do this every day – sometimes multiple times a day). 
Fresh hair is white and the hair should span the full distance of the bottom part of the D-ring.  If it is dirty right by the frog, it's not fresh hair. Ask them to trade the bow out with a newly-re-haired bow.
(If you are thinking about purchasing a cello bow, read this🙂
The cello case should also come with the rental. It will usually be a soft case not a hard case.  Check that there are no rips in the fabric. 
Rosin is what you will use to get the bow hair to grab the string. There are many, many different types of rosin.  Here is my favorite: https://www.sharmusic.com/Accessories/Rosin/Bernardel-Rosin-for-Violin-Viola-or-Cello.axd 
Music stand – A folding music stand is the least expensive stand option, and where as the sole purpose of a music stand is to hold your music, there is no need to buy anything outrageously expensive.
Later on if you need a stand to hold a more hearty music folder, then you can look at  a more substantive music stand.  Beginning level (portable) stands come in either two-parts or three-parts.  I recommend the two-part stand.  This one is a perfect go-to: https://www.sharmusic.com/Accessories/Music-Stands-Accessories/Extra-Tall-Light-Music-Stand-with-Bag.axd
At the bottom of the cello there is a spike (that's what the Brits call it). In the US we refer to it as an end-pin. You will need something to keep the endpin from slipping. This is a must-have.  I love the "Black Hole" by Dycem, https://www.sharmusic.com/Accessories/Endpin-Anchors-Stops/Dycem-Black-Hole-Cello-Endpin-Stop.axd
But you can also use a cello strap. If you want a very inexpensive, easy-to-find solution, just get a small entry mat with a rubber backing. It's not as portable, but it will work superbly for you as a beginner.
Notepad. I'm one of those people who still love the old-school method of taking notes on a spiral notepad. It's easily accessible and helps me stay focused.
Jotting down important observations during your studies will help you retain the information.
HB Pencil. When you make markings on your music (writing in fingerings, bowing, etc.), you will want to see them.  This is the pencil which shows up the darkest and clearest on sheet music and is a staple for most professional musicians.
An old washcloth or cloth diaper does the trick as a cleaning rag. When you finish playing, you will want to wipe away all the rosin dust from the belly of the instrument and the strings. 
There is a wonderful app called the TE Tuner (Tonal Energy Tuner) which serves two purposes; It has a metronome to help you play in tempo and it has several options for pitch recognition which will help learn how to tune your cello. It's my go-to-app.  You can download it on your phone.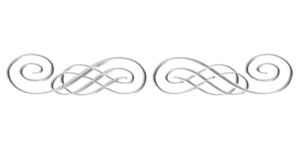 In-person cello lessons:
A private teacher will be very beneficial at the start of your journey, but not just any teacher will do. You want to be sure to locate an instructor who understands how adults learn – someone with experience teaching adults. Look at their credentials. 
Do they have formal education on the cello?
Do they have any teaching credentials?
How long have they been teaching?

 

Will they let you do a trial lesson before committing?

 
Make sure they can answer yes to all the items above.  If not, you may end up wasting your time and money.
Online cello lessons:
This has really become a thing – certainly since the onset of Covid-19. 
Online lessons can mean lessons via Zoom or it can mean a course developed to teach you how to play the cello. However, I have seen an influx of cello "courses" whipped together in the last year which don't appear to have enough value for what they are charging.
If you sign up for an online course, it needs to have a built-in support system in addition to tons of content-rich, sequential & engaging information. 
Lucky for you… you are in the right place. Check out Cello Discovery https://cellodiscovery.com  
Moving on to the "Should Have" items:
A cello stand. To avoid accidentally knocking over your cello, keep it on a stand. This is ideal if you have young children or pets running around the house.  It's also good because it might make you practice more (since you won't have to unpack the instrument first!)!
Pin stripping – This is the stuff people use to add some pizzazz to their cars.  It comes in a roll and it's great for adding temporary fake frets to the cello. You'll want to get the thinnest one they have in a color other than black. You can also use blue painters tape (the thinnest width).
Stand light – This goes without saying.  More light = more sight.  Those little notes get smaller every year! A battery-powered clip light is nice because there are no cords attached and you don't need an outlet close by. And there are a whole lot of very bright, LED stand lights on the market now which will fully illuminate your music and reduce eye strain.
Instrument cleaner – On occasion, you will want to clean and polish your instrument. You must ONLY use a cleaner intended for a stringed instrument. Hill & Sons is the brand I have used for decades.  It beautifully cleans and shines all the wood on your cello.
Peg dope – This stuff keeps your pegs from slipping if you tend to have an issue with that.
A second set of strings. It's always good to have a spare set of strings on hand in the event you break one. A good starter set of strings is the Jargar Classic.
Last thoughts on the next steps:
After you get all the supplies you need for a successful start to learning how to play the cello, I recommend not overloading your mind with random YouTube videos.
Though there is certainly good information out there, I have seen some very mis-guided attempts at teaching the cello.
Remember that simply having lots of subscribers on Youtube doesn't equate to expert teaching.  If you want to try a free resource to learning the cello with high-quality instruction check out Cello Bello https://www.cellobello.org. Outstanding information over there.
If you want to start with a (very) affordable and comprehensive method for learning the cello, check out Cello Discovery https://cellodiscovery.com 
Hope to see you there!
(Below is a bonus video to help you figure out what size cello you need!)