This is where adults learn how to play the cello.

From your first notes through the upper-intermediate level, this course has something for you.

Welcome to Cello Discovery.
CELLO DISCOVERY™
is everything you need to learn the cello.
You'll learn at your own pace with expert guidance at every step.
Forget about spending hundreds of dollars to get started. This is a BIG package at a very affordable price. Learn the cello step-by-step in this welcoming online cello academy.
It was created for YOU…
the adult cello student. 
What's Included in This Cello Course?
Hundreds of Sequential Cello Lessons
Expert instruction covering everything from day 1 through the intermediate level – concise, easy-to-digest lessons. Quizzes will test your knowledge & awards will help you stay motivated!
Our one-of-a-kind interactive music allows you to play along with the cello scores. And we're not talking about simply slowing down a video. This is like a living, pop-up method book which includes professionally recorded video accompaniment tracks and adjustable tempos!
Join us for weekly Zoom sessions for more in-depth info. on a variety of cello-related topics including tone, technique, gear, & learning how to practice. Guest appearances with a variety of string specialists.
Video Exchange for Premium Members
Premium members can send in videos for private feedback via a video exchange. OR chose a 30 minute Zoom lesson each month! Advance much faster with this exceptional option. It's an added level of accountability.
Take Notes & Save Lessons
You can take notes inside all lessons and save (or download) them all. You can also bookmark your favorite lessons to easily access them any time.
Our community page is MUCH more than a help page. It's a place for collective learning where you'll experience friendly member interaction. And unlike other online cello courses, here you'll have regular, personal feedback from an experienced teacher. 
What Do Our Members Have To Say?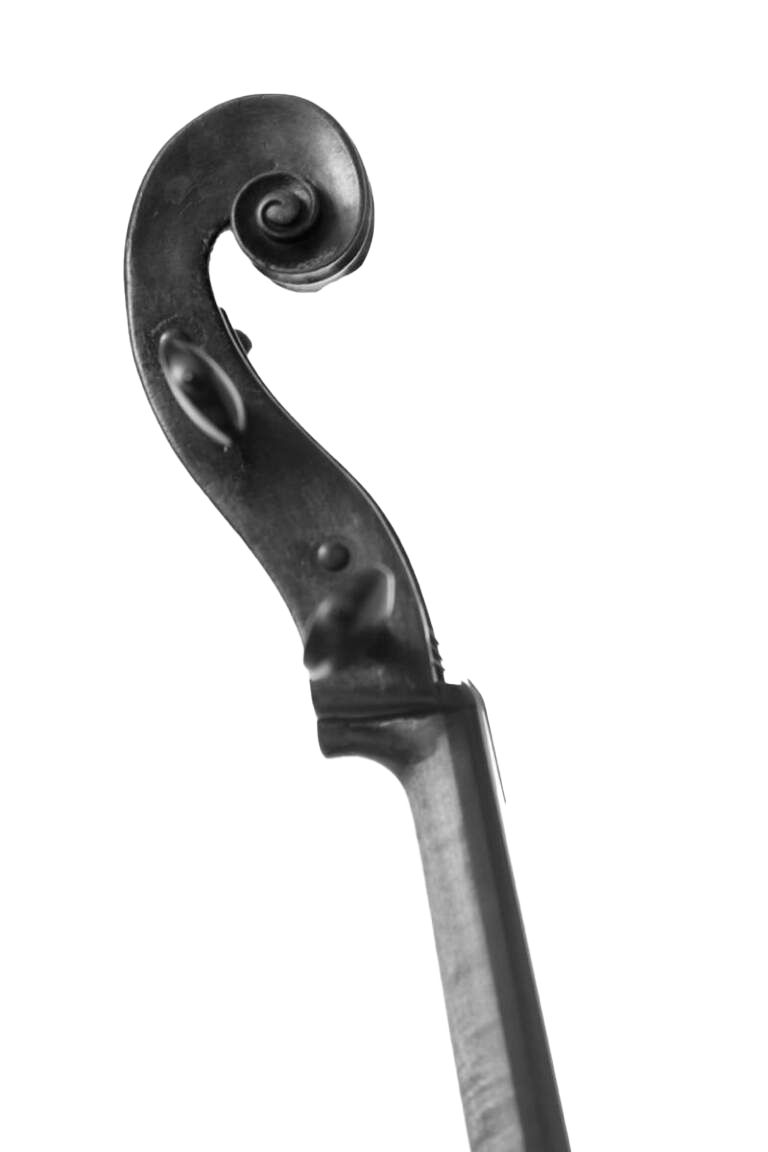 Want to Learn the Cello but Having Trouble Making The Commitment?
Have you thought about learning to play the cello online but you can't seem to commit? We know. It's scary. Where do you begin? There is an abundance of online cello course offerings on the Internet now, but many only include a series of rudimentary videos. And you simply can't learn from videos alone. You need a community, hands-on engagement, weekly check-ins & LOTS of content. Cello Discovery offers this and SO much more. Hundreds of others have had success learning from our unique program. If you follow our curriculum, you will be successful too!
Our program is truly a cello academy without the lofty price tag. Expert instruction along with engaging & easy-to-use technology for successful learning. Perfectly paced, sequential lessons. No previous musical experience required – you'll learn one note at a time!
A lot of adults learn to play the cello later in life. We won't ever promise we can teach you to play the cello in a month, or the Bach G major Prelude in six months, or that you'll be able to learn easily & effortlessly. Why? Because that isn't good pedagogy and those are unrealistic expectations. Learning the cello takes time and real work. But when you set realistic goals and follow our sequential curriculum, it becomes a reality. And THAT is the truth.
Looking for an Affordable, Online Cello Course that REALLY works?
Have you tried to save money by learning the cello through Youtube and free resources? Are you getting conflicting information? Did you try another online course, but it was too expensive, and not substantive enough? 
Maybe you tried Zoom lessons… but it's on their schedule, and comes with significant pricing.
We hear you. It's time to unleash your inner-cellist and join Cello Discovery! We offer a robust course with expert instruction, on your schedule and at a SERIOUSLY friendly price point (for as little as $35/mo!).  No minimum subscription term. Feel free to check out our free cello resource list too!
Not Sure if You Can Learn the Cello in Your 30's (or 50's or 70's)?
Learning a musical instrument has IMMENSE benefits as we age – including sharpened memory skills, increased coordination and reduced stress. But best of all, music feeds the soul (Read this).
Begin your cello journey by exploring our vast collection of step-by-step video tutorials along with our incredibly engaging interactive online music scores. Learn in your home at your pace. And if you want a little extra attention, try our video exchange plan. (More Q&A about learning the cello here.)
Cello Discovery also works as a great supplement to your in-person cello lessons.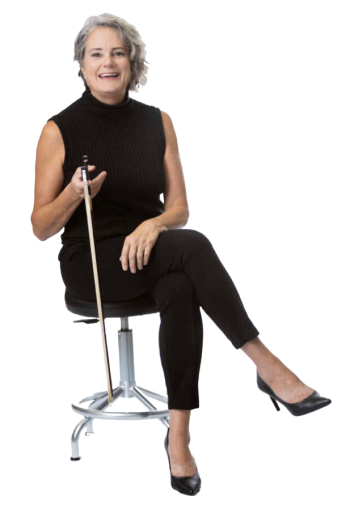 Share Your Experiences in Our Online Cello Community
Our community is made up of people just like you.
It's people who love the cello and have either dreamed of learning it or are coming back to it after a long hiatus.
It's a welcoming, nurturing place full of people ready to cheer you on. You'll gain confidence in your ability to perform in front of others and you'll certainly make friends along the way. 
Meet in Person! Attend a live, summer Cello Discovery workshop and have the opportunity to meet one another face-to-face as you learn and rehearse together in the real world. 
Hi, I'm Carolyn Hagler, the Founder & Director of Cello Discovery. Here's a little more about me...
Education in Music & Pedagogy. Master of Music in Performance plus an Education Certification in K-12 Texas
 Tenured Symphonic Player. I started my career in the New World Symphony and I'm currently tenured with the  Austin Symphony.
Studio Musician. I've recorded on movie soundtracks, dozens of albums and shared the stage with rock, jazz, folk & classical legends.
Touring Artist. Featured on NPR's "All Songs Considered" & National Radio Spain during inter-continental tours.
Lifetime Educator. I taught my first student in 1981. I had no idea what I was doing. I've come a LONG, long way.
Chamber Musician. From string quartets to singer-songwriters, I've played in a whole host of chamber ensembles.
 
More Cello Discovery Love Notes 🥰
Lisa Gray
"OK, my mind has just been blown. You talk about "Aha" moments... I just had a HUGE "Aha" moment!
I was working on a song I've played many times over the last four years (through different online lessons, zoom lessons, etc. etc.) and for the first time I really got it! I now understand the idea of [bow distribution] and where the bow needs to be based on the beats in the measure. It absolutely changes everything! Thank you so much."
Lisa Gray, Cello Discovery Member
Christine Fletcher
"I am in love with Cello Discovery - it has changed my life. Every day I look forward to playing and the way Carolyn feeds out information and encouragement is nothing short of amazing.."
Christine Fletcher, Cello Discovery Member
Mary Misiaszek
"Carolyn, I am really quite surprised how much I am getting out of your video lessons! You are not just a musician that happens to also teach, but you rather are a true teacher. You take the time to explain the how's and why's as opposed to just stating the 'do'. When I think back on all the music teachers I have had though the years (cello, harp, violin, clarinet, accordion) they were musicians that happened to also teach. You are obviously a great musician, but the teacher in you fosters great learning!!"
Mary Misiaszek, Cello Discovery Member
Olman Ramirez
Regarding the video exchange:
"All the information, tips and correction that Carolyn has given me, have been very valuable to me and have allowed me to advance faster in my study. Now, I realy feel that I am studying in a music school with a great teacher."
Olman Ramirez Solis, Cello Discovery Member
Maitreya Wolf
"Cello Discovery is organized meticulously to walk someone through everything from the very first step. Honestly, one of the earlier tutorials about how to take the cello out of the bag effectively was way more supportive than I ever would have imagined: I'd never have even thought to ask for that! And the lessons progress from there through every detail and into playing in a way that is clear, digestible, and easy to follow. It is truly an incredible accomplishment."
Maitreya Wolf, Cello Discovery Member
Sarah Bondi
"Carolyn is an amazing teacher. I was on my way to big, bad habits. But after joining this community, Carolyn's feedback has been incredibly eye opening. I knew I was developing bad habits but I wasn't really sure what they were. Scouring the Internet for answers was confusing and frustrating. You are safe on this site and in such good hands with Carolyn!"
Sarah Bondi, Cello Discovery Member
Dianne H
"I have developed a vibrato thanks to your videos...the warmth of the vibrato is just fabulous. Your left hand videos (and personalized help) and vibrato videos, along with the note reading, were just what I wanted and couldn't find anywhere else."
Dianne H., Cello Discovery Member
Sandra Richardson
"Hi Carolyn, I just wanted to take a minute out from my practice to tell you how much I am enjoying the "Interactive Music".
Sandra Richardson, Cello Discovery Member
Andrea Fredrickson
"Hi Carolyn - I am very happy with how (my progress is) going. I love that I can go at my own pace, and while the progress is slow it doesn't feel like high pressure. Cello Discovery is very well done!"
Andrea Fredrickson, Cello Discovery Member
Giovanna Cruz
"Carolyn Hagler is not only a wonderful cellist and teacher, but also a great person. She always strives for excellence while masterfully weaving motivation and fun into every lesson. She always demonstrated a wonderful combination of focus and high standards, in an environment where empathy & understanding were king. As a person, Carolyn is a caring individual with a very fun personality. I highly recommend her as a cello teacher."
Giovanna Cruz, Former Bowie High School Orchestra Director
Cory & Cynthia M
"Ms. Hagler,
We've felt so blessed to have you in our lives these last two years. You are amazing! From the moment you took time from a crazy day to help Sean fall in love with the cello, you've done nothing but instill love and excitement for music."
Cory & Cynthia M, Parents of a former student
Vickie Bauerle
"Carolyn Hagler is a stellar teacher! She provides rigorous instruction in a fun atmosphere that makes her students fall in love with music! Moreover, Carolyn makes kids believe in themselves and their abilities. She positively impacts students as individuals in addition to making them excellent musicians. Having Carolyn as a teacher is a life changing experience for (beginning) musicians."
Vickie Bauerle, Retired Gorzycki MS Principal,
Stacy B
"Dear Carolyn,
What a precious give you have given Paige this year - the gift of music. I will always be grateful for that. Thank you for all you do."
Stacy B., Parent of a former student
Cynthia K
"Dear Mrs. Hagler,
You have been a very motivating and inspiring music teacher for Tariq. He has really enjoyed taking your class and his willingness to continue orchestra comes from your patience and dedication. I really feel he is very fortunate to have such an inspiring music teacher like you. Thank you for all you have taught him."
Cynthia K., Parent of a former student
(Scholarships available for students with financial hardships living outside US, Canada, Australia, Western Europe. Please contact info@cellodiscovery.com)