Online Cello Course Curriculum
Designed for the beginning adult cello student who is interested in learning to play the cello through expert online cello lessons. 
A Step-by-Step Online Cello Course
Through Cello Discovery's curriculum, you will develop the skills necessary to become a proficient cellist capable of playing intermediate level music.
Cello Fundamentals: 

Learn correct posture, note-reading, aural skills, rhythmic patterns, intonation, musicality and cello literature.

Gain Key Insights: 

Gain a thorough understanding of body mechanics as it relates to ease of playing the cello.

Utilize 

Technology

: 

Practice with our unique & fun interactive music scores for optimal learning.

Learn Together: 

Engage with an active and supportive online cello community forum. Weekly Zoom sessions keep us all connected.

Watch Your Progression: 

Progress at your own speed through beginner and intermediate course material, with an advanced course currently under construction.
Beginning Online Cello Course
The Cello Discovery beginning curriculum is designed for the student with no prior experience playing the cello. 
There are five courses in the Beginning curriculum. Each course has multiple sections and each section includes numerous lessons. Once the student has successfully begun making the first sounds on the cello, lessons will include interactive music scores (which our members love!). The student can use these interactive scores to hear the sound of the cello, play along with the cello, play along with the piano accompaniment  and learn the music quicker and easier.
The Beginning Cello Courses will include:
Intro to the cello – the parts, the care, how to hold it and basic fundamentals.

Beginning hand positions,

How to correctly use the bow

Double-stops

Extensions and half position

Classic works from the standard cello literature.
Intermediate Online Cello Course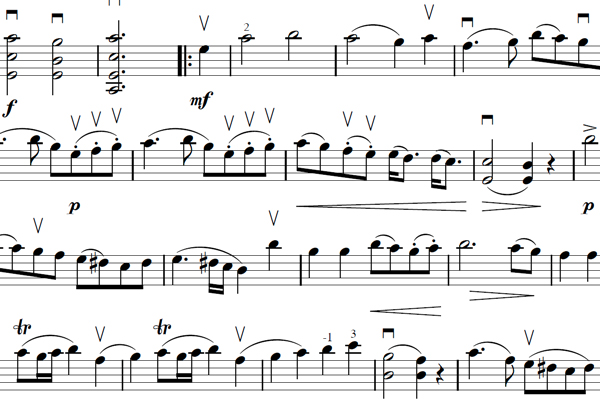 The intermediate student may have played the cello in middle school or perhaps even high school, yet never fully learned the instrument to the extent they had hoped to. The Cello Discovery Intermediate level lessons gives the learner a good place to jump back in.
The Intermediate Courses will include:  
Shifting
Scales
Harmonics
Vibrato
Tenor clef
Treble clef
Thumb position